Home
Reading and Spelling
Reading and Spelling
Research suggests that up to 30% of school aged children experience reading and spelling difficulties. Good literacy skills are vital for children to achieve academic success. Throughout their school life students are required to read, understand, and write about new information. As they progress through primary school the emphasis shifts from children learning to read to students reading to learn. As a result, it's easy for children with literacy difficulties to get left behind in a range of academic areas.
What might literacy difficulties look like?
Children experiencing difficulty with reading and spelling might demonstrate any of the following:
Not liking reading

Difficulty matching letters with their sounds

Guessing words based on the pictures or the first letter

Skipping words in sentences

Difficulty recognising simple words such as "the", "a", "and", "went" etc

Trouble sounding out words

Forgetting what the story was about

Not understanding what they have read
What causes literacy difficulties?
 It's often unclear why some children have difficulty learning to read and write while others just seem to pick it up. We do know that having a speech or language delay makes it more likely that a child will also experience literacy difficulties. This is because speech and language are foundation skills for learning to read and write. Children need a solid understanding of sounds and how we use and words and sentences to create meaning.
Once a child starts to experience literacy difficulties it can be very hard for them to catch up with their peers. The earlier they receive support, the better their long term literacy skills will be.
What does therapy involve?
At SmallTalk Speech & Language Therapy Erin supports children to improve their literacy skills by targeting:
 Reading and spelling accuracy
-        Letter-sound knowledge
–        Blending and segmenting sounds in words
–        Recognising sight words
–        Word attack strategies
-        Increasing vocabulary and understanding of words
–        Understanding words within sentences
–        Reading to learn new information and to answer questions
–        Developing higher level language skills such as predicting and inferencing
–        Comprehension strategies, such as recognising that what has been read doesn't make sense so they must go back and read it again
-        Using descriptive language
–        Creating more complex sentences
–        Using appropriate story structure and organising ideas logically
–        Writing in a range of different text types, such as narratives, recounts, reports, discussions, expositions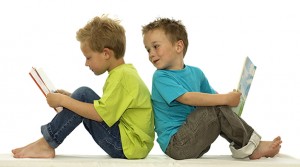 Hornsby, Hornsby Heights, Asquith, Mount Colah, Mount Kuring-gai, Mt Kuring-gai, Berowra, Waitara, Wahroonga, Warrawee, Normanhurst, Thornleigh, Westleigh, Pennant Hills